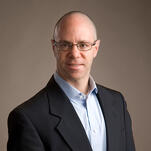 David Kirk, Vice President Product Marketing, Epiphan
David is responsible for Product Marketing at Epiphan. Working closely with Engineering, Operations, Applications, Channel Management, and Support, David ensures the evolution of Epiphan products and services continue to exceed customer expectations in a wide variety of end user applications. Frequent direct interaction with end customers, channel partners and industry players is key to David's role in defining market and product direction for Epiphan.
Prior to joining Epiphan, David was VP of Marketing at Galazar Networks. Previous to the last decade of marketing and product management roles, David worked in product development at Galazar Networks and BNR/Nortel where he held software design, ASIC and FPGA design, and engineering management positions. David is an inventor on multiple technology patents and holds a Bachelor of Engineering degree from McMaster University.